Ok today Priest lee and MAximus where kill fleet that was trying to do the event there where on the case of Ironman Luxus and other so it piss me off i coin my jump on that planet on got on the case of priest after 10h 15 minutes priest and lee jump .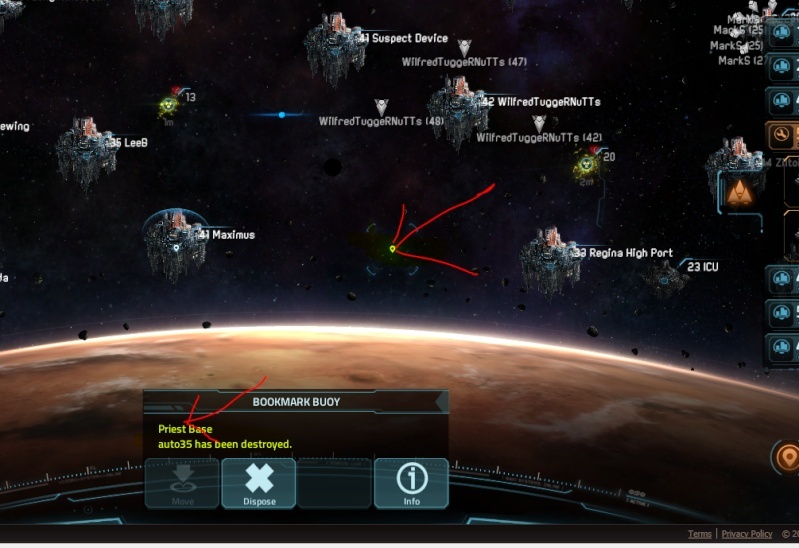 no one fuck with my clans member and get away free fuck them
p.s got 10 medals of him and maximus
Nice. We all appreciate it Capri. Now Maximus is left, but I did take the 2 fleets he attacked my little vega hunters with.
Damn Cap...wished I was online. I would of joined you.
that is friends for,and you are a good friend

Capri......... You ass kicking bastard!


Similar topics
---
Permissions in this forum:
You
cannot
reply to topics in this forum